Objects / Research / Aeikiniton
An explosive array of form-making possibilities remains essentially latent in 21st Century design and manufacturing technologies. What early 20th Century industrial technology enabled in depth of production, today's digital technology enables in breadth of formal possibilities. True innovation is not to be found in superficial applications of our building blocks of old, rather in the re-design of modules themselves, the DNA from which surfaces take shape.
As we launch headlong into revolutionary pursuit, let us reflect on the time honed, common sense basis of modules of old, and their relevance today.
Building this lamp has been a ground experiment of using flat-shaped material - a sheet of metal in this case - bending them to form and then expanding these modules in 3d space. The fundamental concept behind the actual design of this project has been the one of endless movement, thus derives also the project's name.
Αεικινητον (Aeikiniton : always moving in Greek)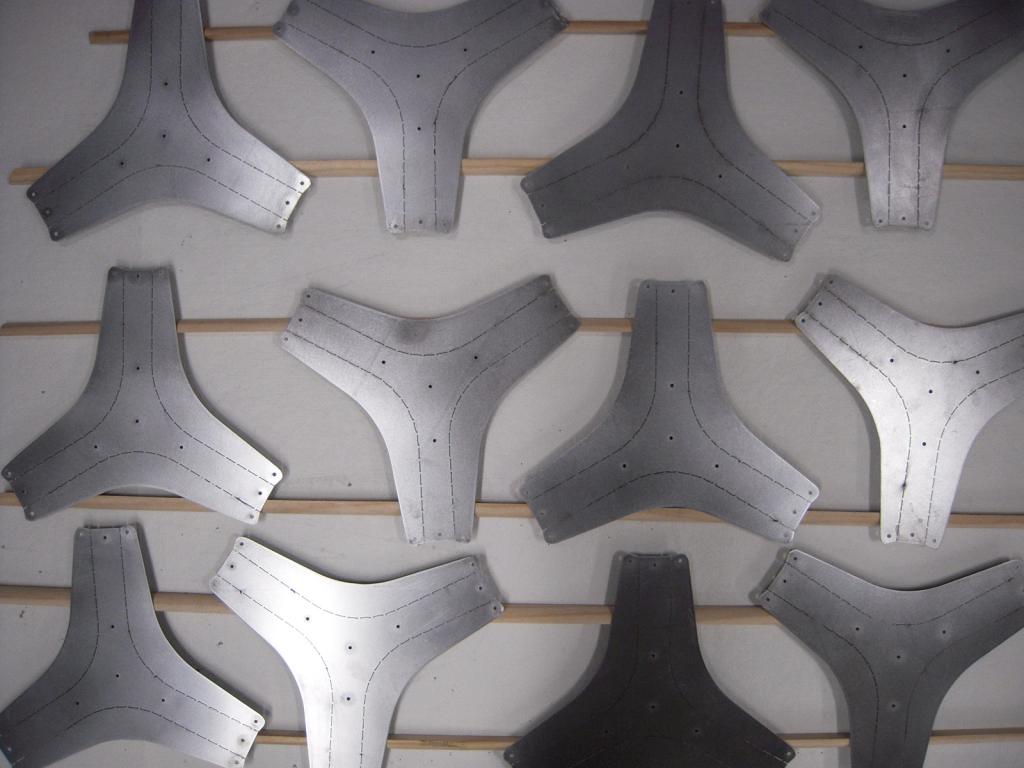 flat production of modules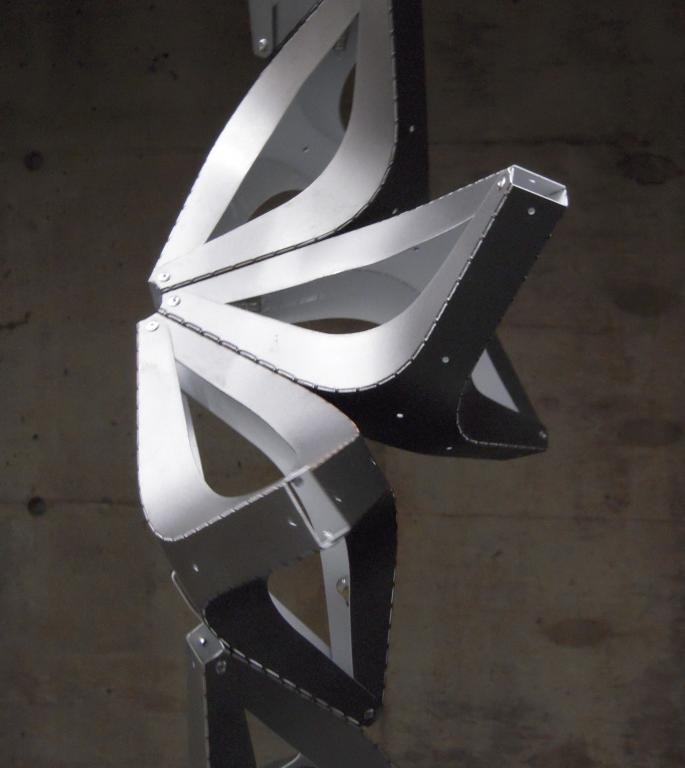 modules vertical arrangement