Residential / Commission / Kivelis X 3
This residential development for a private investor on the south outskirts of the city is currently in its initial phase testing possible programmatic arrangements and overall aesthetics. The slightly inclined plot has a diagonal view to the sea and is in close proximity to the waterfront of Varkiza. The challenge from the outset lies in giving the project a unique character that will allow it to stand out from its surroundings and help our clients achieve their investment goals.
Three diverse proposals have so far been tested out, each with a distinctive approach in terms of the layout of apartments and the expression of the building. All three are identified with a characteristic name that best describes the designer's intention.
The first proposal, Voluptous,  identifies the program as a layout of a rather typical floor layout of one large and one small apartment per floor, with  a slight differentiation in the top floor with a unified penthouse apartment. Voluptous comes in to describe a form that is curvy, freeform, resembling forms usually identified with naval architecture. Lush comes as a title for the second scheme that tries to bring the natural element of vertical green walls as a key feature of the design. In terms of arrangement of the plan layout this proposal puts forward the idea of larger whole-floor apartments. The last proposal, Austere, is based on rectilinear forms that ouline on the outer form the programmatic arrangement of the building. In contrast to the previous two, this proposal consists of villa-type, mezzanine apartments with exclusive use of either the roof or the garden.
Team
D.Zoupas, K.Karagianni ( Katerina Karagianni Architects )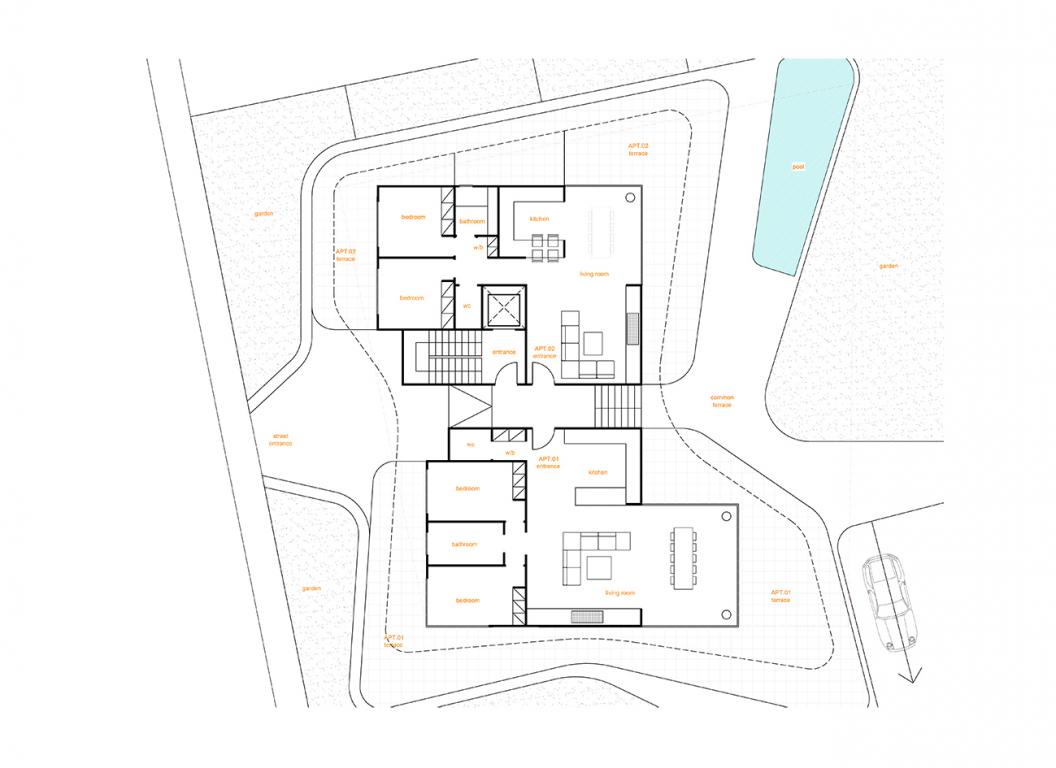 Voluptous - Ground Floor Plan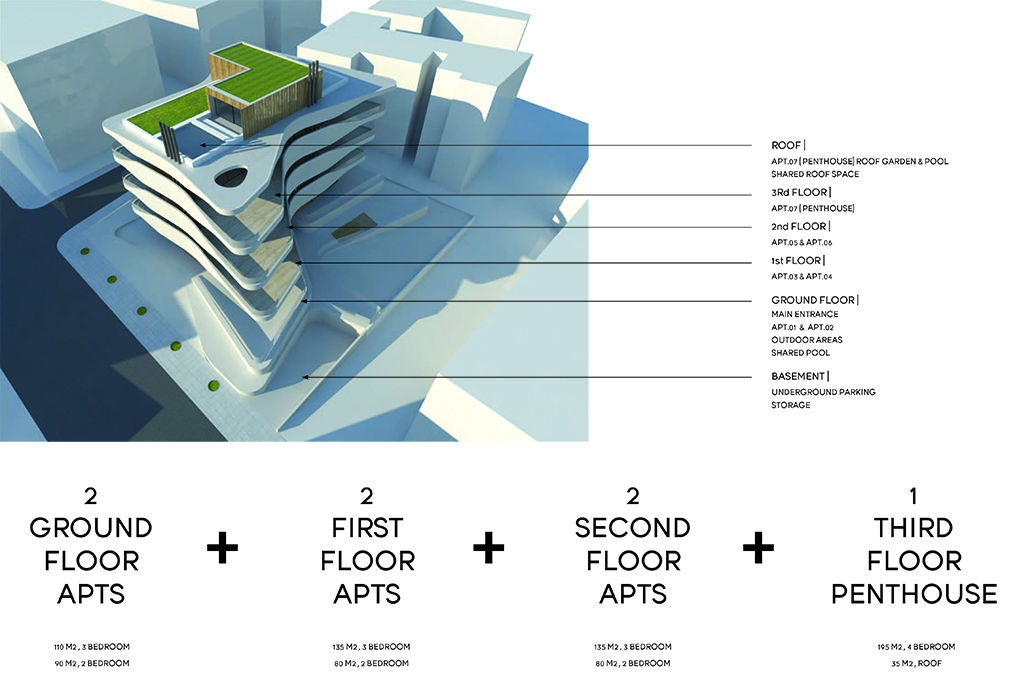 Voluptous - program diagram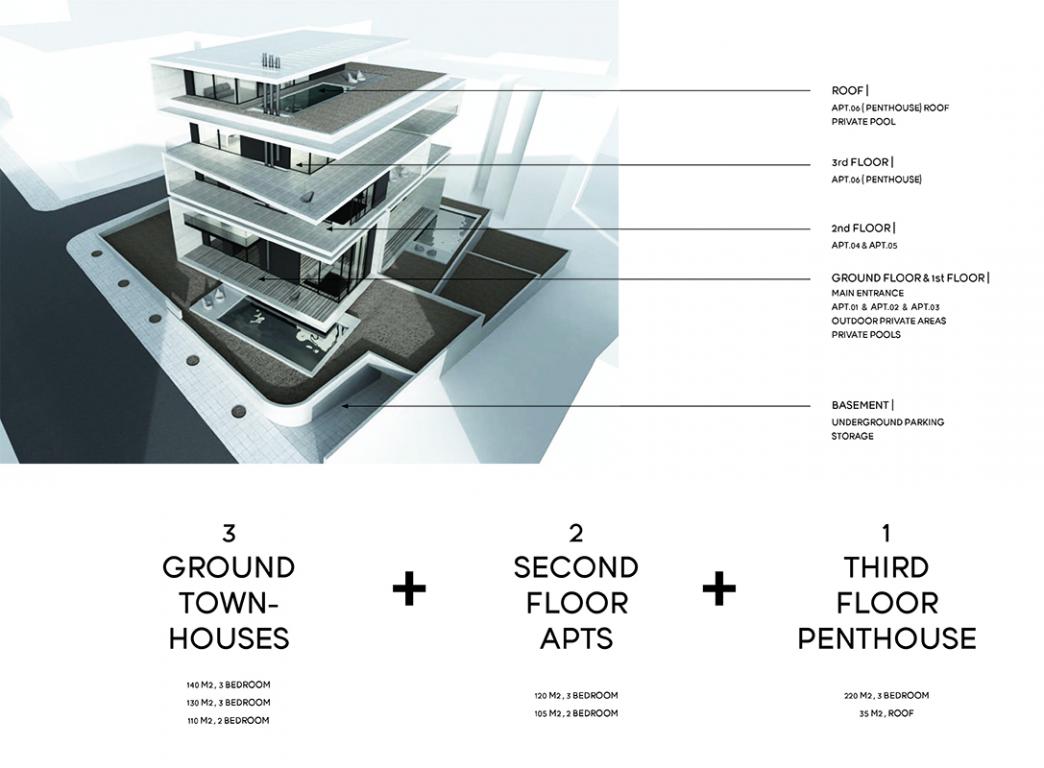 Austere _ program diagram