Mixed Use / Competition / Beton Hala
The City of Belgrade launched an international one-stage architectural competition to design the Beton Hala Waterfront Center in Belgrade. The Waterfront Center is envisioned as the principal new access point from the capital's riverfront to its historic core, and a contemporary architectural anchor point for a vibrant pedestrian zone in one of the city's oldest continually inhabited parts.
Our architectural proposal for the new Beton Hala Waterfront Center supports and asserts the project vision of a dynamic urban hub which will reflect the communication of history and future through a contemporary approach. The building comes into life as the amalgama of existing and new circulation routes and programmatic venues. Seen from below it presents itself as a bold architectural gesture, while seen from above it attempts to blend into the natural landscape and utterly 'disappear'.
Location
Belgrade, Serbia
Team
D.Zoupas, A.Evripioti, G.Koufakis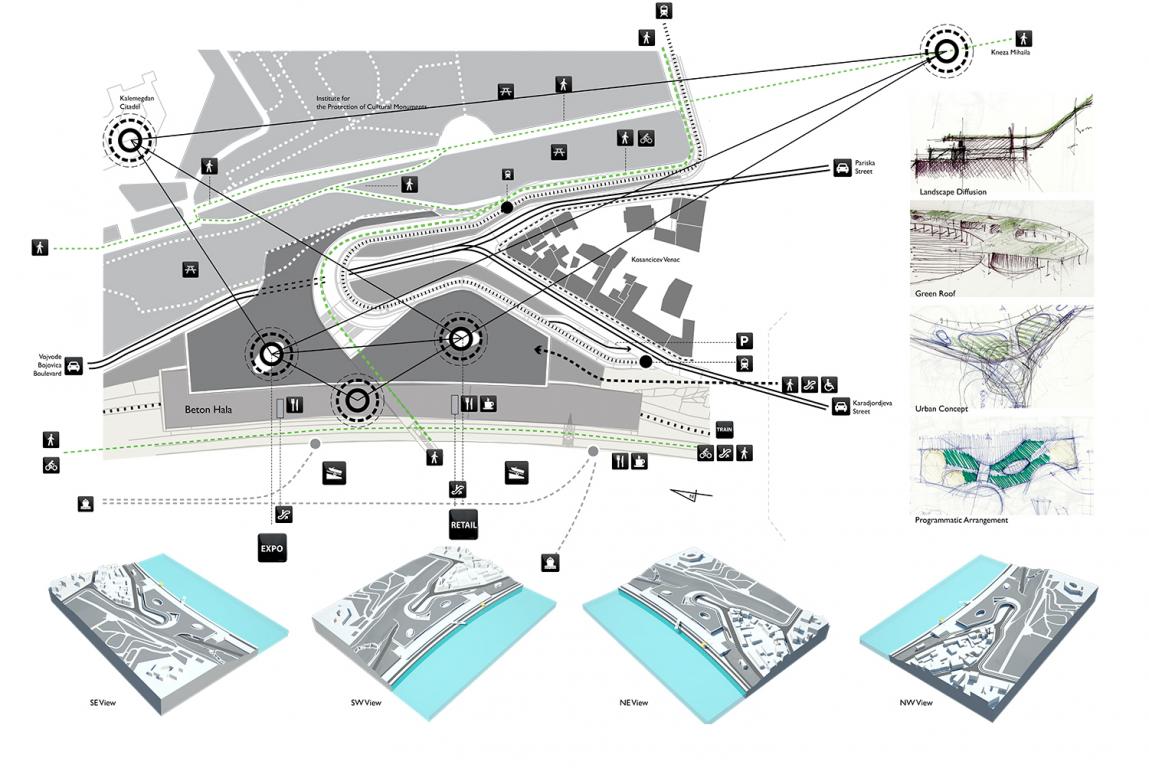 Site Plan and Axonometric Drawings