Restoration / Competition / Germanina Estate
The Municipality of Geroskipou launched a two-stage ideas competition on the development of the former agricultural Estate of Germanina. Besides the partial restoration of some of the existing buildings in the plot, a series of new programmatic functions proposed by the competitors are housed in new buildings, both above and underground.
With discrete gestures, the architectural proposal seeks to distinguish between the old and the new, both in terms of expression and materiality. with an overall intention however to keep a sense of homogeneity and visual continuity between the existing and the new fabric, as well as among the built and the natural landscape.
Client
City of Geroskipou
Status
Submitted - Shortlisted
Team
D.Zoupas, G.Zoupas, R.Oor, M.Petrongonas, A. Avlonitis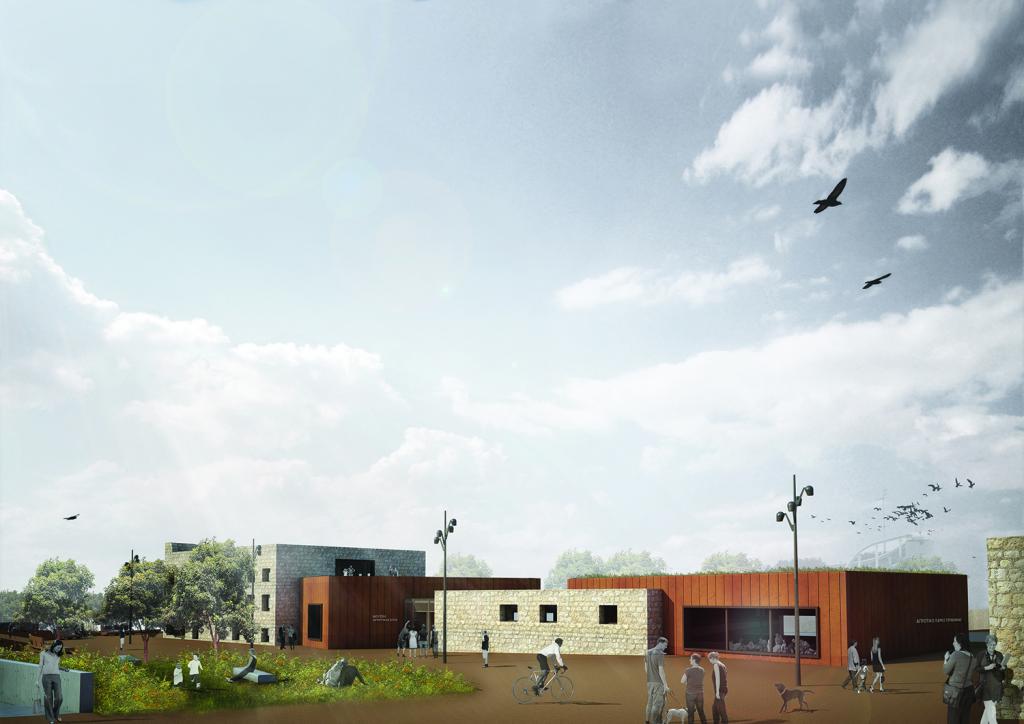 Exterior View / Museum of Agriculture